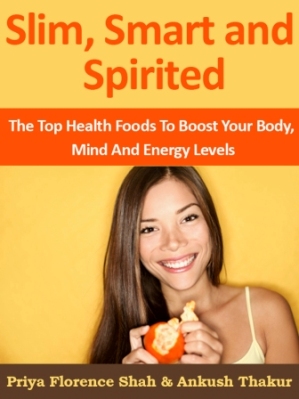 Are there natural and painless methods of improving the body's energy levels, immune system, losing weight, and overcoming common disorders? "Yes", say the authors.
Working with the age-old wisdom of "You are what you eat" in the background, the authors cite the latest research to prove that nature has provided us with a ready-made solution for all our bodily troubles.
The only problem is we have overlooked these basic yet important foods in the favour of a modern but unhealthy diet.
By simply choosing your diet carefully, you can:
Lose weight easily, and retain the results
Improve memory, eyesight, and general mood
Achieve hormonal balance
Prevent various types of cancer
Feel more energetic
Keep you heart, liver, and colon healthy
But that's not all!
If you want to learn more about healthy foods and their benefits, this is the book for you. It reawakens your interest in the foods around you and informs you about their many hidden health benefits.
Here are the chapters included:
Foods and Health
The 10 Best Natural Health Foods
10 Best Health Foods For Kids
Best Health Foods For Weight Loss
Best Health Foods For Heart Health
Best Health Foods For Skin Health
Best Health Foods For Joint Health
Best Health Foods For Lung Health
Best Health Foods For Colon Health
Best Health Foods For Thyroid Health
Best Health Foods For Digestive Health
Best Health Foods For Bone Health
Best Health Foods For Brain Health
Best Health Foods For Eye Health
Best Health Foods For Vitality
Best Health Foods For Hormonal Balance In Women
Best Health Foods In India
Best Health Food Supplements
Vitamins And Health Foods
This ebook will show you what is missing in your daily diet, and how to go about consuming healthier foods that will prevent deficiencies – all 100% naturally.
Dive straight into the book for a treasure-house of information and scientific facts. After you are done with it, your perspective towards food will never be the same again, and good health will be as easy as "having an apple a day"!
Want some awesome freebies?
Subscribe to blog updates
Subscribe Me!
Subscribe and get my awesome freebies to boot.
Enter your email and first name so we can keep in touch
100% privacy. I will never spam you.
100% Privacy. I'll never spam you.