I'm the author of Devi2Diva, an emotional self-care book for women, and publish Naaree.com, ranked as one of the top 100 women's blogs in the world.
In 2019, my efforts to create exceptional Content for Naaree.com were recognized when I was named as one of the winners of the Digital Women Awards by SheThePeople, Google & ColoursTV.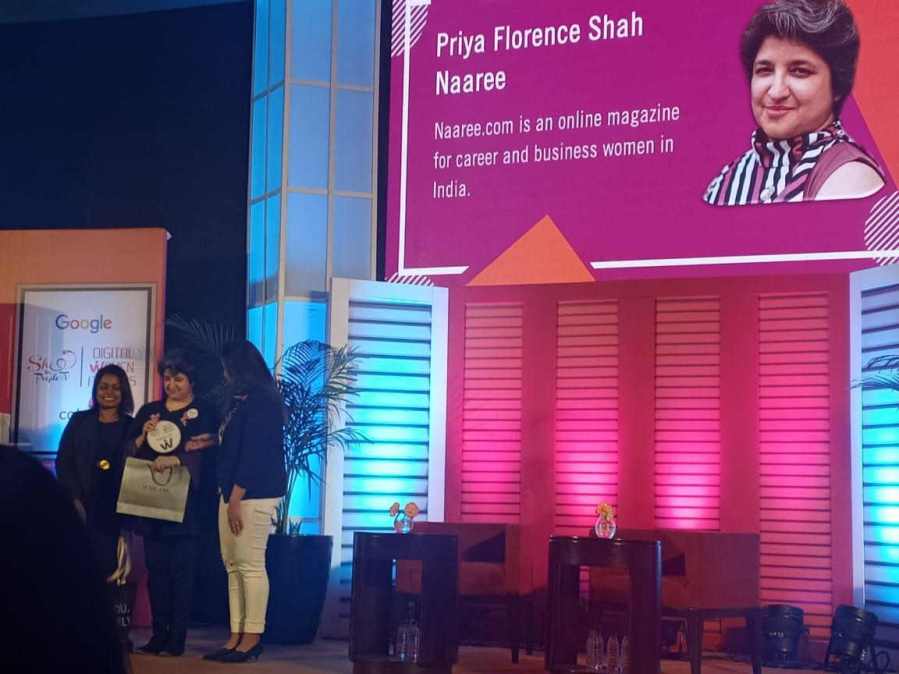 I was also one of the winners of the REX Karmaveer Global Fellowship & Karmaveer Chakra Awards – the global civilian honours given by the international confederation of NGO (iCONGO) in partnership with United Nations to people across the globe for relentless courage.
I also publish a travel blog, on responsible, sustainable, family travel, and offer online branding services.
Here are some ways we can collaborate:
Speaker or Moderator ( Topics: Digital Marketing, Women's Empowerment)
Sponsored Post on Naaree.com, AhoyMatey, or BlogBrandz
Hotel or product reviews
Competitions and giveaways
Brand Ambassador
FAM tours & Press Trips
Sponsored resort and destination trips
Past Speaking Engagements:
In this video, Sangeeta Kumar of Diginekt interviews me about freelance digital marketing jobs as a work-from-home career and working from home in India.
If you have any other ideas in ways we can partner, I'd love to hear about it. Ask for my media kit by sending an email to priyaflorence (at) gmail (dot) com.
I've been featured on the sites here